| | |
| --- | --- |
| | A lightweight service delivery framework providing full lifecycle support for developing, deploying, and managing service-oriented applications. |
SwitchYard is a component-based development framework focused on building structured, maintainable services and applications using the concepts and best practices of SOA. It works with Apache Camel to provide a fast, simple, flexible integration runtime with comprehensive connectivity and transports. A uniform application model augments Apache Camel, joining Java EE, BPM, rules, orchestration, and routing into a cohesive development model and runtime. Common functionality and cross-cutting concerns - validation, transformation and policy - are isolated from business logic and handled declaratively. This ensures consistency and eliminates duplication, offering developers a clear view of the structure and relationships of services in an integration application.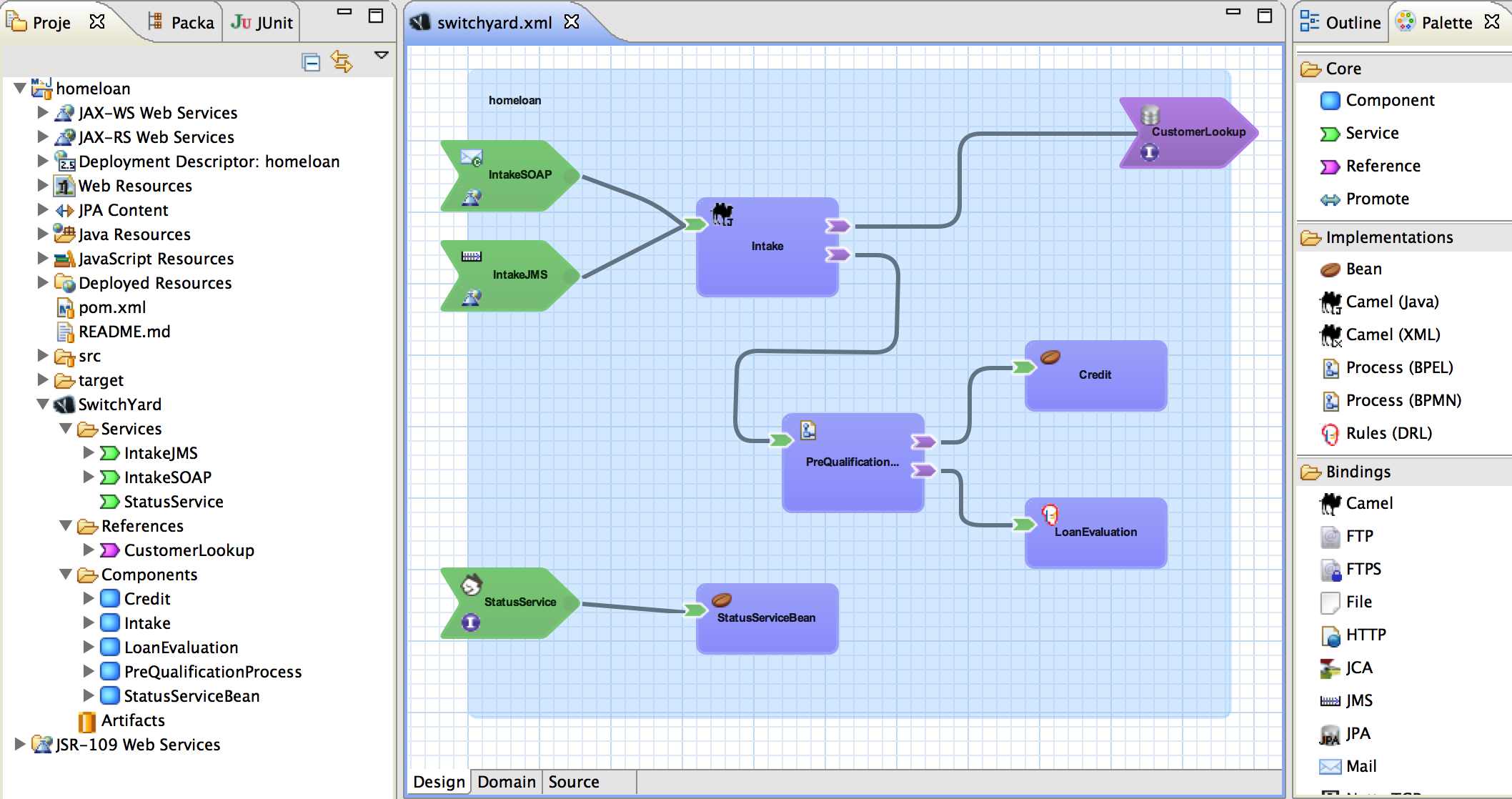 Where Do I Get This Goodness?
The SwitchYard Downloads page has all the SwitchYard bits and pieces. I highly recommend following the Installation Guide to install the runtime and tooling. The guides are short, moderately useful, and 67% free of spelling and grammatical errors.
How Do I Learn More?
SwitchYard Blog